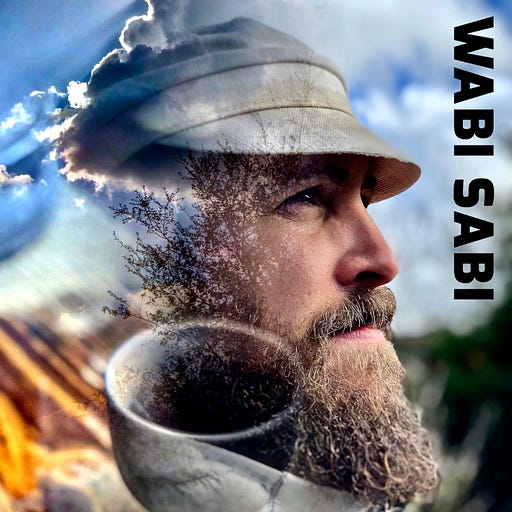 Apr 4, 2022 • 8M
Announcing 'Slow Down with Adam: A virtual workshop space for a tech / life balance'
A confession, a story, & invitation
An unedited long-form interview space that ponders about a tech / life balance. Hosted by Adam Yasmin in Los Angeles.
Listen to the audio version of this post above.
---
I have a mild, not-so-surprising confession to make.
This weekend I deleted all social media apps off of my iPhone. I think of it as a somewhat rigid form of spring cleaning. Mind you, I didn't delete these social media accounts (namely Instagram and Twitter) but I went ahead and decided to change the terms of my relationship with them.
I did this for several reasons:
As a freelancer and/or coach-of-one, I know that these platforms are a slippery slope at best. In all humility I was spending upwards of 4 hours on average per day between the platforms. Yes, in order to market my services, I do so on these platforms with a mixture of unofficial ads as well as platform-specific content creation.
I really really REALLY seek authentic connection with the people, friends, and mentors I've made through these platforms. A surprising amount of in-app messages showed me that I do intend to keep connecting with these individuals, however I wish to do so on different terms.
After the last 5 and a half years of doom scrolling (or what I lovingly refer to as disasterbation) I found that with this now 40-day old war that Russia has waged against Ukraine, I could no longer avoid very violent content that I did not consent to (thanks, Twitter). Nor could I avoid war propaganda just about everywhere (yes, even on LinkedIn). I'm not suggesting I don't take sides (Putin is a dangerous autocrat invoking perverse Stalin-esque revisionist history), but I don't want my social media experience to be steeped in politics.
So what does this relationship change look like? It's quite simple, actually…
It started by deleting social media apps off of my phone, and choosing to access my accounts through Safari only. Which accounts do I access through Safari? Instagram, Twitter, and LinkedIn. I don't have a Facebook account (I deleted that one in July 2019).
This re-routing through Safari creates an elegant obstacle for me. Let me explain…
By not seeing the actual apps on my screen, I start to crave them less. So when I want to access them, I go through Safari and it's just adding steps, or friction, to my experience. It slows me down. Creates more opportunity to act with intent. If I'm going to go all the way to Instagram to check messages, it's going to take more time and thus I spend less time on it. Same goes for the other platforms, adding the hurdle of an internet browser means I just spend less time fucking around and more time engaging in the possibility of connecting.
That's the backstory to my announcement — Slow Down with Adam: A virtual workshop space for a tech / life balance
I'm setting up a small group (6 people feels balanced, 10 humans maximum) to meet monthly, open to bi-weekly or weekly if there's interest, and connect about tech / life balance, learning / sharing, drinking tea or whatever non-intoxicating beverage you want to drink, and some self-reflection coaching prompts.
Is this a coaching group? Not explicitly, but if we decide together that's what is wanted, then yes.
Is this experimental? Yes.
In all transparency I'm setting this group up as an alternative to sifting through social media platforms. I want to connect with humans in a curated, small, intentional space, and am happy to host that for others.
Slow Down with Adam will be available to join on a drop-in basis to all paid subscribers. This is a bit conflicting for me. I don't wield paywalls as you may have already noticed, but I want an intentional space. So if you subscribe monthly or annually, you will have access to this meeting space.
Where will it be held? I'm leaning towards Jitsi Meet, an encrypted open-source alternative to the monolith of Zoom. Though am open to Google Meet, Zoom, Discord, or another if you have a preference. The nice thing about Jitsi is you could access it via app on a smartphone or tablet, or you could just use Chrome browser on a laptop or desktop. No account necessary.
Become a paid subscriber if you wish to join Slow Down with Adam: A virtual workshop space for a tech / life balance
---
OTHER NEWS
I'm humbled to announce that I'm being hosted by IDEO this spring to coach & speak to their employees about emotional well-being. If you are part of a distributed organization or remote team I'd love to speak with you about coaching in EWB and tech / life balance.